About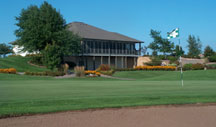 Trempealeau Mountain Golf Club was the dream of our founders Linda and Harold Wilber.
Why Trempealeau Mountain (no mountains in Wisconsin)? Trempealeau is a French word meaning 'a mountain with its feet sitting in the water.' Our course is located in the Village of Trempealeau, Wisconsin, which sits along the Mississippi River.
Our golf course is a fun, beautiful test of golf. Time has proven the course to provide a good challenge for the advanced player, while the average and novice players find the course fair. In an effort to enhance our guest experience, we offer Callaway rental clubs and clean, quality golf carts with New ""Improved"" Color GPS. We are committed to providing a First Class Golf Experience.
Our golf course was designed by Ed Riley and built on beautiful rolling farm land. We opened in 1997 and have stayed committed to our founding mission:
First Class Service
Quality Conditions
Continuous Improvement
Outstanding Value