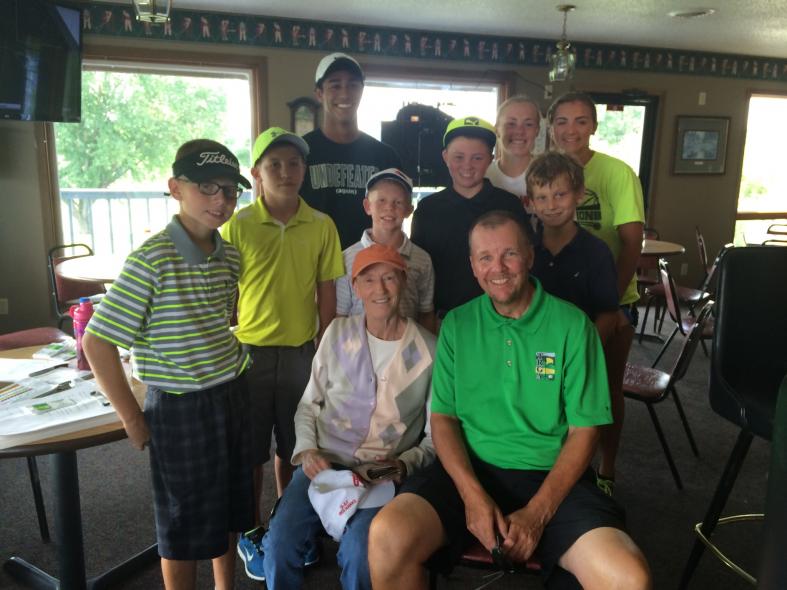 Former TRGA Executive Director Margaret "Squib" Olsen made a surprise visit to the TRGA Juniors event at Ettrick Golf Club on Monday, August 4.
Everyone was thrilled to see Squib. And she was excited to be there as well. "I miss the TRGA and I miss all the TRGA players" said Olsen. "But it's great to see that the TRGA spirit is still going strong."
Margaret has an open invitation to join us at the TRGA Championship weekend later this month!